Home
This Website was updated December June 27th, 2018
Thank you for joining us.
Celestial and David
*******
  We just posted the current Blue Star Transmission. Please take time to read this one carefully… as you do with all of Blue Stars messages.
Salude, Celest and David
******
We bid you Welcome to the "Walk-In and Starseed Summit" website.
This site is for all Good Souls, Walk-Ins, Starseeds and Earthseeds alike.
These Summits (The Gatherings of Good Souls for the advancement and Attunement of each of our Soul Self's') we began these at the behest of Mater Kato and the rest of The Masters as a teaching tool which we believe everyone has benefited from greatly. They will continue to be ongoing.
We started the ball rolling through the earliest Summits, both the physical and then the On-line Summits. Later on it was also decided that it would be an ideal time to bring more of us together as much as possible in the physical so we would not feel so all alone as so often happens during an Earthstar Walk. So we followed through and began "The Gatherings" which brought more and more of you together to continue the good works we had begun. One of the hardest things for us to come to term with year after year is the inability of each of us, whether we are Lightworkers or Lightweavers, is to have everyone work together and promote each persons good works. We may become disappointed at times however we never sour and give up. THAT will never ever happen.
The online Summits will continue as we have time, "The Gatherings" are working tremendously.  So if you have questions for us to answer in the next On-Line Summit please continue to send them to us for us to answer.
earthstar@awakenedhearts.com
We encourage all newcomers as well as those who have been here before to visit, revisit the information we all shared with one another during the previous Summits. Your questions, our answers will be of assistance to each of you as you ascend up the Spiritual ladder of Self expression and continue to evolve into more refined versions of Soul Self.
To find out more about these "Gatherings" and how you too can participate please go to:
We finished working with God and the other Luminescents in the writing of Gods final book in "The God Book" series entitled "Avatars in the Valley of the Ancients." This book, as with the previous 8 Books contains vast amounts of information which has been withheld from humanity for so very very long. To say they are a "must-read" would be an understatement.
Salude, Celest and David

Book 8 of "The God Book" series
******
The 8th and final book in "The GOD Book" series is "Avatars in the Valley of the Ancients."
God and the other Luminescents from all the other Universes have spoken of so many things no one is consciously aware of and they emphasize the critical importance of each and everyone knowing this information now and WHY. Without revealing any of the information we will just say …  you WILL want to pay close attention to what THEY have to say!
If you are not on the "New Book Notification" email list then email us at
earthstar@awakenedhearts.com
***
Special NOTE: It has come to our attention that far to many people still do not understand what is happening with the magnetic changes affecting this world or even how magnetics play such a critical role in the well being of the human body, this world itself and how it affects the evolutionary process. So Master Kato has requested that we draw your attention to one of The Masters earlier messages.
……
This below IS Timeless information so sit back and ready yourselves.
~ Can you guess who came to dinner New Years Eve 2017 ~
.
SPECIAL – SPECIAL – EXTRAORDINARY – an EXCEPTIONAL – SPECIAL NOTICE!!
There is a hush going on all over this world and echoing throughout all the Universes. So if you are feeling Great Anticipation or a tingling sensation the likes of which you have never before felt… There IS a Reason.
AN EVENT is about to occur.
DETAILS WILL BE REVEALED on December 24th when we post Blue Star's upcoming "BLUE STAR TRANSMISSION" and we encourage everyone to read all about it AS IT IS TIME SENSITIVE MATERIAL.
We also recommend you tell everyone you know to also read all about this. This IS "ONE" of the times we have all been waiting for. So mark it on your calendars, write it on post-its or scribble it on the back of your hand or on your foreheads so you will be reminded each time you look in a mirror… so you don't forget to check back.
WE are SO excited, and you will be too.
to find out more read The December 24th "Blue Star Transmission
****
*****
~ Stardate Earth 2016 ~
"The Gatherings"
~A Clarion CALL for The Gatherings to begin ~
On the Awakendhearts website we have begun a project which was asked of us by God and all the other Luminescents (all the Gods and Goddesses of all the other Universes) to begin the process of connecting one another with others of like-mind. This is a big endeavor, one in which each of you is to be a integral part of. We can not do it alone, nor should we. So we are calling upon each of you to Take a Stand and become active participants in this Divinely inspired event. In many ways these Gatherings will be an extension of the Summits we began long ago and so much more.
For more information about "The Gatherings" go to
www.awakendhearts.com
~ A Message from all the God's and Goddesses from each Universe~
"WE the Luminescents of each Universe have tasked Celest and David with organizing the facilitators of what will be forever termed "The Gatherings." It is our greatest desire that each of you who are Advocates for Justice to step forward and begin to fulfill this important aspect of your personal and planetary missions. You have all prepared for this moment for a very very long time and you are ready. Know that I, that WE, will be by your side and cheering you on."Celest and David – We will host the next Online Summit when we have finished God's next book. Thank you… Celest and David
Also – for those of you who have not yet figured it out, The Gatherings although separate from the Online Summits are "An extension of these Summits" due to the interactions and teachings which are being shared by all participants. We encourage each of you to take part in these Gatherings, this is an aspect of the missions which you chose to fulfill during this lifetime as the "Co-Creators" and "Advocates for Justice" of The Creator and the Crearchy. This is also aspect of your accepted roles as the Caretakers for the NEW Earth for The NEW People.  So do not be bashful,  Enjoy each others company and Journey Well.
*******
*******

August 2015 "Walk-In and Starseed Summit"
This Summit concluded on August 9th.
All information shared by you and by us will be available for you to read or revisit anytime you wish. Our desire is for everyone to have the opportunity to learn from the exchanges of thoughts, ideas, inspirations and questions addressed during these Summits. Therefore the information from all of these Online Summits will become a permanent part of this website.
We look forward to everyone's participation in every Summit. Questions we do not answer by the end of our allotted time will be answered during the next Summit.
You may submit your questions for future Summits by emailing us at earthstar@awakenedhearts.com
Please put the word "Summit" in your email subject line.
If you wish to be added to our "Private Email Notification" list for upcoming Summits, new book notices and other special announcements please email us at the same address.
<<<< >>>>
<<<<>>>>
We wish to thank those who have sent in questions for the Summit and look forward to many more. So don't be shy. All questions will be answered in the order they are received.
All Summit "Questions and Answers" will be a permanent part of this website so everyone who missed out on the previous Summits can revisit the information any time they desire.
To all those who support our work we wish to say "Thank You!!"
Journey Well… Celestial and David
********
Welcome to the
August 2015 Walk-In Summit
If you have an idea for a question that you may already know the answer to but feel others may benefit greatly from the exchange of knowledge please feel free to ask the question. All of us are teachers, all of us are students, what you may have already figured out others may still be struggling with or not even know they should be thinking about it.
Please, do not be hesitant about participating in this event. The question(s) you ask may well be on the minds of others.
We are planning on holding these Summits every two months; of course we will need to work around God's schedule of our writing the next God book.
We encourage everyone to help promote these Summits. We also give our permission to everyone to post some of the information on social media, websites and so forth as long as they include the website url of www.walk-insummit.com along with the posting.
If you feel inspired to start sending in some of your questions now please feel free to do so. This will aid us as well.
We will not be responding to your emails directly unless we feel the need to do so. All questions will be answered on the Summit pages.
And yes, you may ask more than one question.
We look forward to hearing from everyone. In this manner we can help to enlighten others.
Salude… Celest and David
**************
"Winter People who Ride the Wind"
Book 7 of "The God Book" series
To find out more and to read some "Saga" excerpts go to
****
If you have questions email Celest and David at
Note; If you wish to be put on a private email list for upcoming news about the Summits please email us at earthstar@awakenedhearts.com Please put "Summit" in the subject line.
.
  Celest and David's websites are: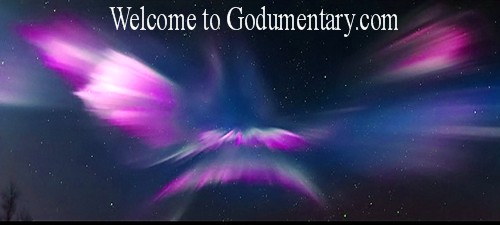 and of course
This website was Created June 25th, 2012
.