Home
Updated May 19th, 2014
Greetings Everyone… We have finished God's latest book Advocates for Justice and are taking some much needed down time to deal with practical world issues. After we have sufficiently rested we will begin the process of finding the right venue to host more of the Online Summits. At this time we have not yet decided when to host the next Summit or the subject matter God, The Masters and the rest of Divinity will deem to be of importance for us to cover. We will update you when we know more. Until then, we encourage each of you to continue to do your "PUSH" movements as you feel inspired to do so and to continue to make a difference by remaining passionately detached as you bear witness to the changes which are sweeping through the hearts and minds of the people of this world. Go gracefully through each day and share the radiance of your Luminescent Self unconditionally.
Salude… Celestial and David
******************

Special Notice
-This Summit has been Postponed-
6-5-13
Greetings everyone! God and the Masters have decided that they want us to begin our own radio program and then teach courses online that way. We are running into technical difficulties in hosting the Summit scheduled for June 22nd. So we are postponing that one while we work on setting up a new venue. A very good friend of ours who lives in New Mexico sent us some information on new ways for using programs for events. We feel good about this better method; it is less complicated and far less prone to technical difficulties.
We are sorry for any inconvience… Celest and David..
~Advocates for Transformation~
Our second "Online Mini Summit"
Saturday, June 22

nd

2013, at 5:00 pm Pacific time
http://www.timeanddate.com/worldclock/converter.html
We only have room for 50 attendees so please sign up early. We look forward to having you actively participate.
On this Online Summit we will be teaching a course. We will be demonstrating the need for those who are Elders or Elders in training to come forward and actively become Advocates for Transformation.
Please understand the term "Elders." Elders exist at many different chronological ages; they are the men and women who are evolving Spiritually. Rarely do we find anyone under the chronological age of forty who epitomize this state of grace. Many of today's Elders were Elders in previous lives.
Speakers for this 2nd Mini Online Summit will be Celestial Blue Star of the Pleiades, David of Arcturus, Guy Red Owl and ??????
This course will include, but is not limited to: how do we cope with the feeling of being alienated from other people and why do we feel this way? How can we focus on our personal and Spiritual lives while the world all around us appears to be in total chaos? Why don't other people, other Star seeds, other Walk-Ins, other Earthseeds not understand that almost everything the media is telling them is being manipulated in an attempt to keep the human races in Spiritual bondage? Is everything sentient? How do we leave the "Sinking Ship" behind? How do we know when it is time to do so? Why are people so obsessed with the illusions of grandeur and ill-conceived beliefs and truths? What do we do about watching Light workers who are falling? How can we understand how this is happening and why? Why aren't my Guides showing me clearly if I am making a difference in this world? If telepathic communications are becoming more the norm, why can I still not hear them? How can I know when a Guide or Spirit who is showing me images or speaking to me is truly of the Christ Consciousness? Will I ever be able to "channel?" How do I know when to speak and when to shut my mouth? For the people who are evolving, one of their questions is: "Now that I am evolving… What do I DO?" The four of us will be discussing this as part of each individual presentation while still presenting other information for people to learn from.
As we said, these are only part of the topics to be discussed in the course we will all be teaching. Please keep in mind that we who are Speakers are all on different levels and gradients of Soul maturity as are each of you.
As a reminder: All Online Summit Courses will be directed towards all Starseeds and Walk-Ins, as well as those Earthseeds who are in the process of awakening and those who have already awakened.
Yes, this Online Summit will be interactive; you will be able to ask relevant questions of any of the Speakers via the chat-room. This program will last four hours.
No registrations will be accepted after June 18th and there are no refunds.
If you have questions email Celest and David at earthstar@awakenedhearts.com
Click here for Summit attendee information
Click here for Speaker information
Click here for a list of our Upcoming Speaking Engagements
*****************
 The mini "Online Summits" are designed so that people from all over the world can participate via the internet.
***********************
Note; If you wish to be put on a private email list for upcoming news about the Summits please email us at earthstar@awakenedhearts.com Please put "Summit" in the subject line.
.
  Celest and David's websites are: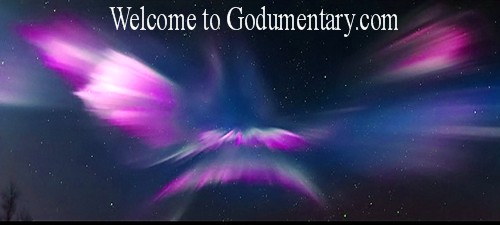 and of course
This website Created June 25th, 2012
.