Home

This Website was updated June 28th, 2015
6-28-2015 – Special Notice – We are in the process of setting up the next "SUMMIT" which will be held in JULY.. so please check  back.
Thank you, Celest and David
We wish to thank those who have sent in questions for the next Summit and look forward to many more. So don't be shy. All questions will be answered in the order they are received. Send your questions to earthstar@awakenedhearts.com with "Summit" in the subject line.
6-1-2015 SPECIAL NOTICE
We have finished God's 7th book
"Winter People who Ride the Wind"
To find out more and to read some "Saga" excerpts go to
You can order your copy directly from the printer at
https://www.createspace.com/5533659
6-9-15 – Kindle versions are NOW available.
Go to our Amazon page and click the "Kindle Edition" link and  it  will come right up.
To order from Amazon please go to
http://www.amazon.com/Celestial-Blue-Star/e/B006GTXPOW
PDF versions are also available on "Rainbow Products"
http://rainbowproducts.awakenedhearts.com/
***************
The January Summit we feel was a great success and we look forward to hosting many more. We will try to hold these every two months.
All Summit "Questions and Answers" will be a permanent part of this website so everyone who missed out on the previous Summits can revisit the information any time they desire. To all those who support our work we wish to say "Thank You!!" Journey Well… Celestial and David
********
Welcome to the
January 2015 Walk-In Summit
When – January 10th through the 17th
~ Scroll down this page to read about "The Summit" itself ~
We have wonderful news! We have searched and researched every possible way of hosting our Summits, yet have not found any way that we felt comfortable with. Hosting radio shows in order to host our Summits is far too expensive. Expecting people to do a great deal of expensive traveling to a location is not feasible anymore either. That would simply cause people to incur large expenses that they should not have to. Setting up a telephone type of Summit is not a wise idea either. Anything can happen anymore with electrical systems, black outs, brown outs, etc. So, we found what we consider to be a viable alternative.
We are going to host our Summits through one of our own websites. That website is www.walk-insummit.com
In this manner we have total control of the site and because it is one of our four websites, we do not have the overhead we have always been faced with when hosting a Summit or the old Conferences in hotels, etc. Therefore we can not only have the Summits be accessible to people all over the world, we do not have to charge anyone who wants to participate. Everyone can participate through written question and answer mode. It can be accomplished in the privacy of your own homes.
Here is how we plan to do this. We will start out the Summits by posting our writing covering many diverse topics which we feel will answer many questions you may have while possibly prompting you to think about other questions you may have about the subject matter or questions about other topics you would like us to discuss with you. We will be posting our opening writing on January 10th and each day on and off throughout the day we will be posting your questions and comments as well as our responses. We will continue on until January 17th at 6:00 pm eastern standard time.
All of this information will become a permanent part of the walk-insummit website. It will not be a part of our other sites.
There are some things participants will need to do.
You will need to email your questions to earthstar@awakenedhearts.com only please.
All questions or comments must have a name attached to them. We will not use any ones last name. In the case that more than one individual has the same first name we may choose to use the first initial of the last name. If you would like to let people know what part of the world you live in you may also include your country or state or province. Any questions submitted without a name will be deleted.
Also, for the last 18 months we have been receiving emails from many people who are unbalanced. We will delete any such email immediately.
If it happens that more than one person asks the same question we will only post one of them along with our response. We will note that more than one individual asked the same question.
If you have an idea for a question that you may already know the answer to but feel others may benefit greatly from the exchange of knowledge please feel free to ask the question. All of us are teachers, all of us are students, what you may have already figured out others may still be struggling with or not even know they should be thinking about it.
Please, do not be hesitant about participating in this event. The question(s) you ask may well be on the minds of others.
We are planning on holding these Summits every two months; of course we will need to work around God's schedule of our writing the next God book.
We encourage everyone to help promote these Summits. We also give our permission to everyone to post some of the information on social media, websites and so forth as long as they include the website url of www.walk-insummit.com along with the posting.
If you feel inspired to start sending in some of your questions now please feel free to do so. This will aid us as well.
We will not be responding to your emails directly unless we feel the need to do so. All questions will be answered on the Summit pages.
And yes, you may ask more than one question.
We look forward to hearing from everyone. In this manner we can help to enlighten others.
Salude… Celest and David
Note: any questions received after the Summit will be answered during the next Summit.
email us at – earthstar@awakenedhearts.com
January 2015 Walk-In Summit / www.walk-insummit.com
**************
There is no charge for partipating in this Summit. Our desire and wish is for everyone to be able to participate without hesitation. However, if you are able to assist us monetarily you can click below to send a gift of any amount. We thank those of you who are in a position to do so. Celest and David

**************.
**************
If you have questions email Celest and David at earthstar@awakenedhearts.com
Note; If you wish to be put on a private email list for upcoming news about the Summits please email us at earthstar@awakenedhearts.com Please put "Summit" in the subject line.
.
  Celest and David's websites are: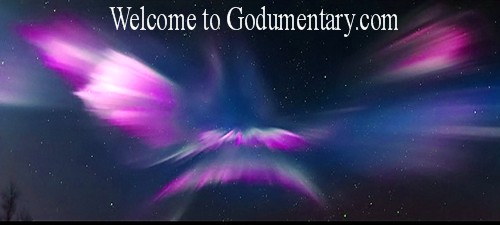 and of course
This website was Created June 25th, 2012
.